Service Navigation
Group Regulatory Strategy
Group Regulatory Strategy
Group Regulatory Strategy is responsible for the integrated positioning of Deutsche Börse Group regarding political and regulatory developments.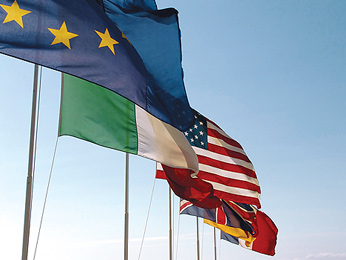 As the operator of a highly regulated financial market infrastructure, a close exchange with policymakers and supervisory authorities is of particular importance to Deutsche Börse Group. In this collaboration, we focus on our common interest in efficient, transparent and secure financial markets.
The area Group Regulatory Strategy monitors, analyses and manages the outreach in the political and regulatory spheres on behalf of Deutsche Börse Group. As a company, we therefore focus not only on current market developments but also closely follows the political discussions on national and European financial market regulation as well as global regulatory trends. Based on our specific knowledge as a financial market infrastructure provider , we contribute our expertise to the discussion on the development of the regulatory framework and thereby continuously add to the strengthening of the financial market infrastructure.
Group Regulatory Strategy coordinates the group-wide interaction with political and regulatory stakeholders. We are, for example, involved in consultations on political as well as regulatory initiatives and present reports and position papers on the implications of certain regulatory proposals for Deutsche Börse Group, our clients, the financial market and society as a whole. Through white papers and studies, we additionally contribute to a better understanding of financial market regulatory aspects.
In specialist events and through our participation in expert committees and associations we also pursue an exchange of information and experience with political and regulatory representatives and advocate effective regulation that meets the objective of establishing efficient, transparent and stable financial markets.
The area hosts an international team of distinguished experts, in Berlin, Brussels, Eschborn and Luxembourg.
Additional Information