Service Navigation
EU taxonomy
EU taxonomy
Article 8 of EU Taxonomy Regulation requires companies with a reporting obligation under Section 289b HGB (German Civil Code) to disclose to what extent their economic activities qualify as environmentally sustainable under the EU Taxonomy Regulation. The delegated act supplementing the EU Taxonomy Regulation (EU) 2021/2139 established the technical screening criteria for this assessment, which currently concentrate exclusively on economic activities which contribute substantially to climate change mitigation or climate change adaptation. According to the delegated act, companies must report on the proportion of their eligible and non-eligible turnover and on their capital and operating expenditure for financial year 2021.
As a company obliged to prepare non-financial reporting we report for the 2021 financial year at Group level on our turnover, operating and capital expenditure covered by the EU Taxonomy Regulation.
For 2021 we have not identified any economic activity covered by the delegated act. Furthermore, we did not identify any material capital or operating expenditure that fall within the scope of the delegated act in financial year 2021.
The following table shows the proportion of eligible and non-eligible turnover, capital and operating expenditure: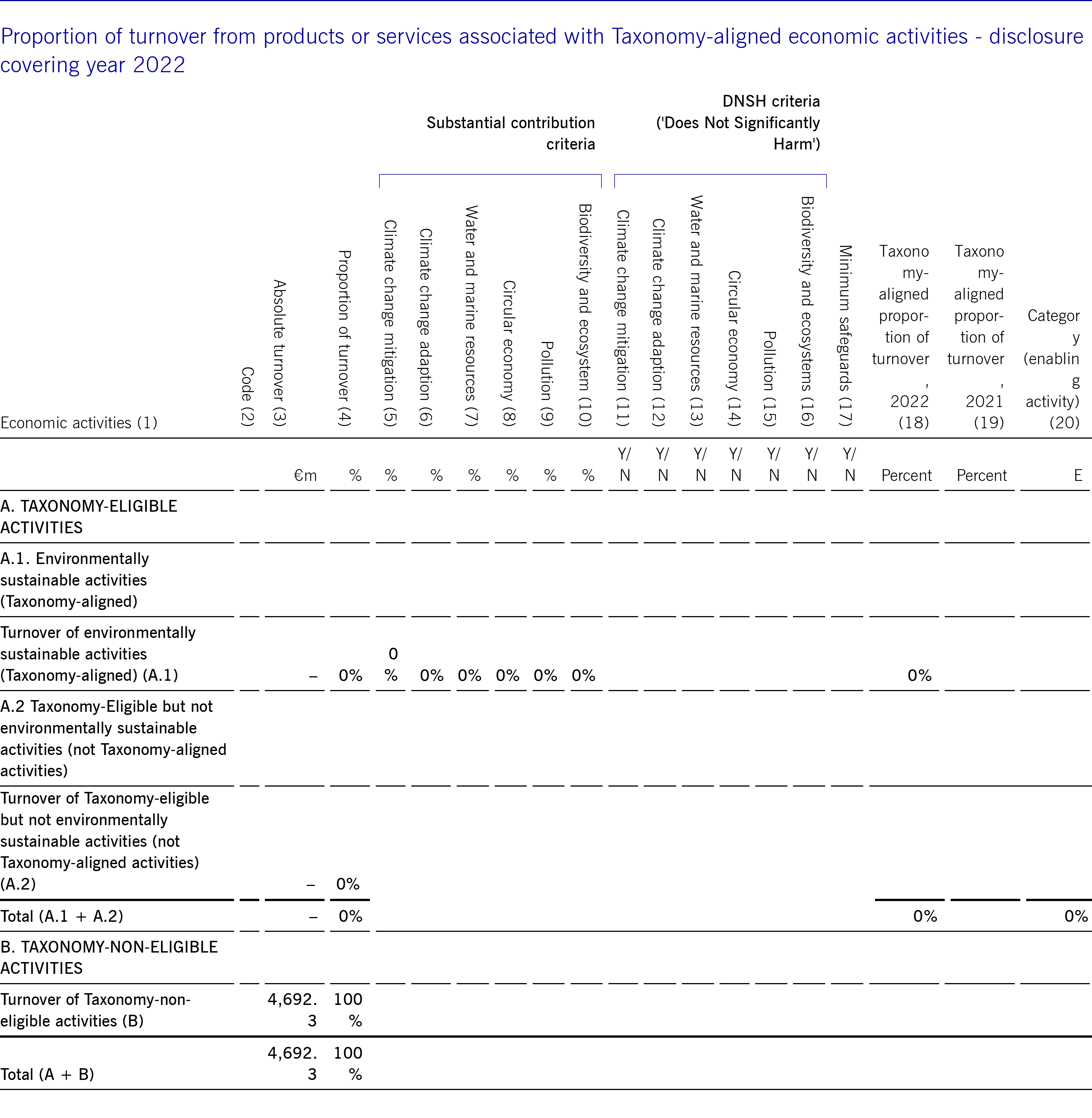 Basis for determining the proportions
The proportions were determined in accordance with the requirements of Article 8 of the delegated act. The determination of the taxonomy-aligned ratios is based on the following principles: 
Additional Information