IT strategy
Welcome to Deutsche Börse Group's IT Trainee Programme
Duration: 18 months
Division: CIO/COO (Information Technology)
Start: 1 April 2021
Application deadline: 24 January 2021
Target group: master graduates from all over the world with very good grades and preferably an international study background with focus on mathematics or IT
You are passionate about technological advancement? You want to get to know the information technology division from various perspectives? Then our IT Trainee Programme might be just the right fit for you.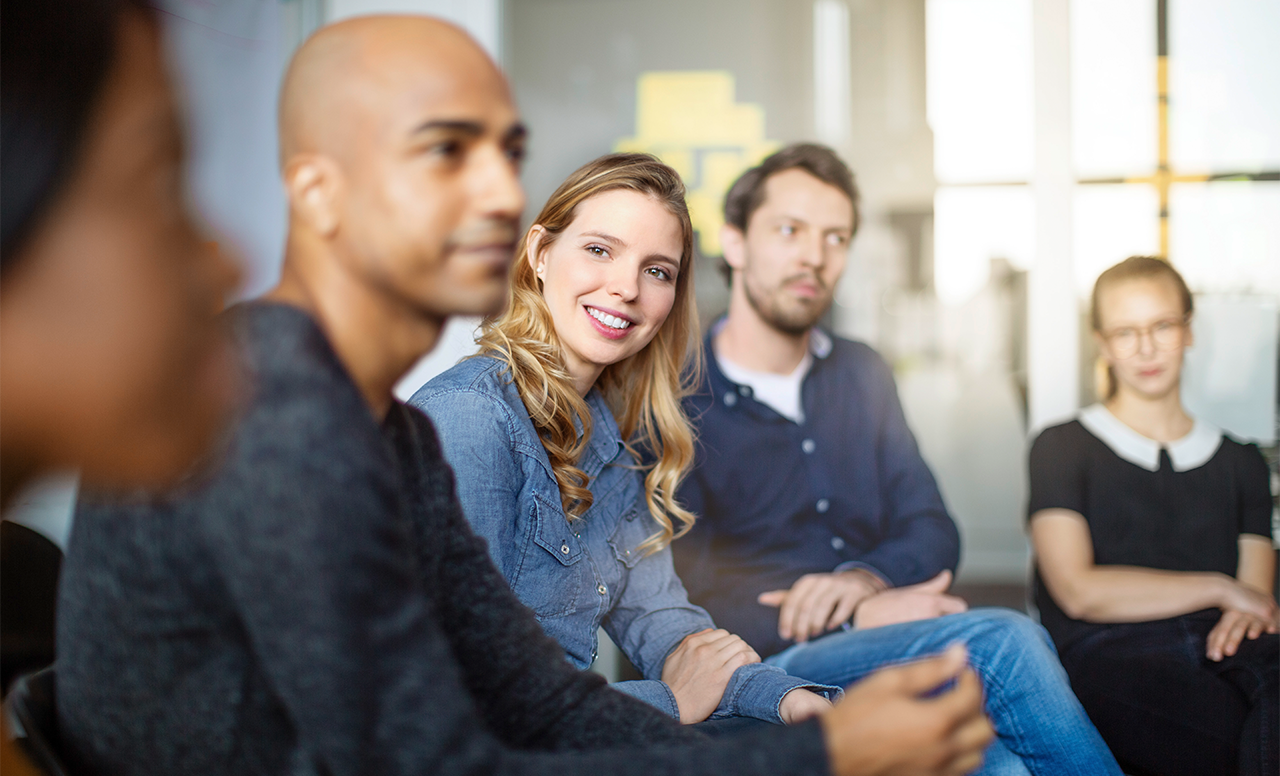 State-of-the-art IT solutions are at the heart throughout all Deutsche Börse Group's business areas. Within our CIO/COO division we develop and operate electronic trading systems, provide IT solutions to our clients all over the world and run our internal IT landscape with the latest technology. The top priority of the division is to ensure reliability and the continuous improvement and operation of all our IT systems. In addition, we are focusing on building up new technologies and further strengthening our position as one of the leading technology providers for capital market infrastructure businesses.
As a participant of our IT Trainee Programmes you will gain insight into strategic decision-making, business processes as well as the working culture of Deutsche Börse Group from various perspectives. If you aim at a leading position at Deutsche Börse Group and want to contribute to our purpose with passion, know-how and new ideas, we are looking forward to meeting you!
Depending on your interests we offer you a number of IT programmes focusing on different key topics. Each programme allows you to work in different teams, ensuring that you get insights of this area from various perspectives. You will be part of the business from day one and will be given your own projects, responsibility and a lot of creative freedom.
Corporate IT is running Deutsche Börse Group's existing IT landscape and exploring what makes the company, and thus all of our colleagues, perform even better – simplify and automate processes, use modern technology and devices, and make collaboration fun.
As a trainee within Corporate IT, you have the opportunity to choose between two different fields of activity:
Business Process Management

Location: 

Cork (Ireland)

Within this area we are driving the digitalisation strategy of Deutsche Börse​​ to support and improve the business processes of the company, mainly focusing on building SAP-based applications. 



 
 

Digital Workplace Management

Location:
Frankfurt/Main (Eschborn)

Within this area our mission is to ensure that each of our employees is ready to work. We develop a digital, modern and future-proof working environment, make available the required IT infrastructure as well as the end-user devices. Furthermore, we provide comprehensive IT support to improve the digital experience for all our employees worldwide.



2. IT Strategy, Finance & Projects
As a trainee with focus on IT Strategy, Finance & Projects you have the opportunity to choose between two different fields of activity:
Post-Trade IT

Location: 
Frankfurt/Main (Eschborn)
or Luxembourg

Within our Post-Trade IT area we operate and develop the IT infrastructures and systems of our post-trading business. You will experience the impact of state-of-the-art post-trade IT solutions on our business and gain insights from various perspectives.

 
 

IT Strategy 

Location: 
Frankfurt/Main (Eschborn)

Within IT Strategy we act as central IT function and connect various stakeholder across the company. You will gain insights into the development of organisational intelligence for building-up strategic capabilities within IT. In addition, you will learn how to raise issues pro-actively and initiate solution-oriented approaches.
Within our Chief Technology Office (CTO) we are responsible for ensuring an effective alignment between business and strategy, enabling Deutsche Börse to execute new technology opportunities. In doing so, we take care of software development and IT operation services for data products, provide infrastructure to drive the development of automation and robotics solutions and set up all necessary cloud infrastructure requirements to enable the usage of state-of-the-art technologies in a secure and regulatory compliant way.
Job rotation within the IT division
During the challenging 18-month programme, you will experience several job rotations throughout different areas in our IT division, while you will gain valuable insights into the company's core businesses, processes and leadership. Based on your interests, we will give you the opportunity to choose the areas of your work from different elective modules. 
Internationality
You will interact with our colleagues from all over the world. Furthermore, you will get insights into the work at our different locations such as Luxembourg, Prague, Cork or London.
Networking
You will get the chance to develop an excellent network within Deutsche Börse Group during the programme, which you can leverage to kick-start your career. Also, you will have the opportunity to participate in networking events with our management.
Mentoring
You will be matched with an experienced manager acting as your personal mentor and supporting your professional and personal development throughout the whole programme. Our top management mentoring alongside other accompanying trainings constitutes a key feature of this programme.
Personal development & trainings
Your personal development is an integral part of the programme and will be promoted. As such, you will benefit from onboarding, technical and soft-skill trainings. Furthermore, there will be continuous development talks with HR and the leadership team.
What do our current trainees say?
Get valuable insights from their testimonials.
Ankita, Trainee in Eschborn
What is the most exciting about working as a trainee?
"The most exciting part of the job is that you constantly gain knowledge on new topics. Additionally, you are also encouraged to pursue a certified training on the topics of your choice. The rotations after every six months are an excellent opportunity to get familiar with the way each section works and is also a very good chance for networking. Every day is challenging! For me, the programme is the perfect place for personal and professional development."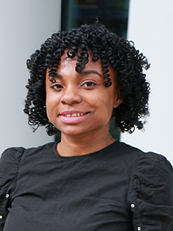 Hephzibah, Trainee in Eschborn
What was your first day like?
"It was a very welcoming atmosphere for me and I was quickly introduced to the team. I liked that because it made the first day go very smoothly. Upon getting my first task, everyone in the team was open to answer my questions which was nice and made me feel ready to tackle my first task."