IT strategy
Welcome to Deutsche Börse Group's IT Trainee Programme
Duration: 18 months
Division: CIO/COO (information technology)
Start: April and October
Application deadline: 19 July 2020 (for programmes starting in October)
Location: Frankfurt/Main (Eschborn)
Target group: master graduates from all over the world with very good grades and preferably an international study background with focus on mathematics or IT
You are passionate about technological advancement? You want to get to know the information technology division from various perspectives? Then our IT Trainee Programme might be just the right fit for you.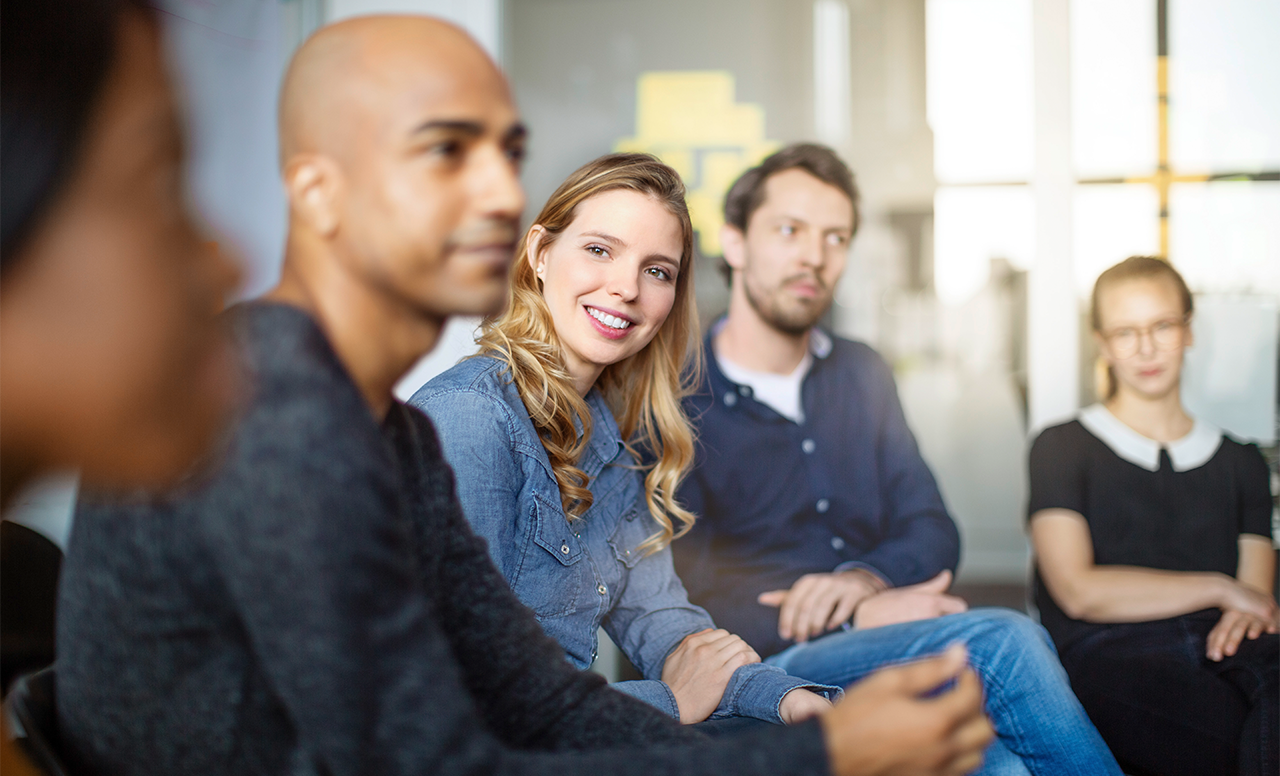 Creating trust in the markets of today and tomorrow is our central purpose at Deutsche Börse. We are proud to say that it's the commitment of all our colleagues that drive Deutsche Börse Group forward and makes us successful as a company. As a participant of our IT Trainee Programme you will gain insights into strategic decision-making and business processes at IT level as well as the working culture of Deutsche Börse Group from various perspectives. 
State-of-the-art IT solutions are at the heart throughout all Deutsche Börse Group's business areas. Within our CIO/COO division you will be involved in strategical aspects regarding the development and operation of electronic trading systems as well as providing IT solutions to our clients all over the world. The top priority of our IT division is to ensure reliability and the continuous improvement and operation of all our IT systems. In addition, the Group is focusing on building up new technologies and further strenghtening our position as one of the leading technology providers for capital market infrastructure businesses. 
If you aim at a leading position at Deutsche Börse Group and want to contribute to our purpose with passion, know-how and new ideas, we are looking forward to meeting you!
IT Trainee Programme  focusing on Corporate IT
During  this challenging 18-month programme, you will work in three different areas within our CIO/COO division: learn from a highly motivated team in the area of Build, Run and Plan & Control of Corporate IT.
 
IT Trainee focusing on Infrastructure & Operations
During this challenging 18-month programme, you will work in three different areas within our CIO/COO division: learn from a highly motivated team in the area of Network, IT Operations as well as in the area of Processes and Tools.
 
Job rotation within the IT division
During the challenging 18-month programme, you will experience several job rotations throughout different areas in our IT division, while you will gain valuable insights into the company's core businesses, processes and leadership. Based on your interests, we will give you the opportunity to choose the areas of your work from different elective modules. 
Internationality
You will interact with our colleagues from all over the world. Furthermore, you will get insights into the work at our different locations such as Luxembourg, Prague, Cork or London.
Networking
You will get the chance to develop an excellent network within Deutsche Börse Group during the programme, which you can leverage to kick-start your career. Also, you will have the opportunity to participate in networking events with our management.
Mentoring
You will be matched with an experienced manager acting as your personal mentor and supporting your professional and personal development throughout the whole programme. Our top management mentoring alongside other accompanying trainings constitutes a key feature of this programme.
Personal development & trainings
Your personal development is an integral part of the programme and will be promoted. As such, you will benefit from onboarding, technical and soft-skill trainings. Furthermore, there will be continuous development talks with HR and the leadership team.