Service Navigation
A formula for growth
A formula for growth
At Deutsche Börse Group, we are committed to supporting sustainable growth in a global economy that works for everyone. This involves creating the conditions for businesses to thrive, and giving future generations the chance to live comfortable, fulfilling lives.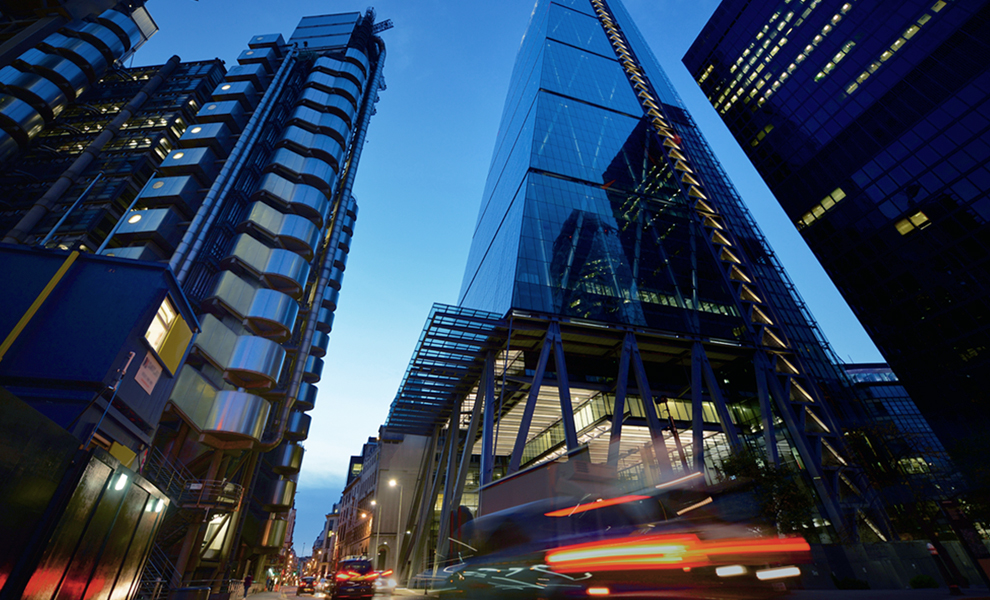 Our unique formula for growth combines economic stability – through a neutral and regulated infrastructure – with the competitiveness that comes from a world-leading portfolio of products and services.
We're not interested in short-termism. What you get with Deutsche Börse Group is a reliable economic framework that fosters efficiency, transparency and safety.
Today, in a world of constant change and upheaval, our commitment to responsible, long-term prosperity is more important than ever. Though we're proud to be located in the heart of Europe, Deutsche Börse Group is also a market infrastructure provider for the world.
Promoting stability in an unstable world
At Deutsche Börse Group, we believe that growth is an illusion unless it's built on solid, stable foundations.
That's why we've made stability one of our guiding principles, providing a neutral, transparent and safe environment for all our clients to access financial markets fairly. What do we mean by 'stability'?
Our trading venues are open and fair – and they ensure reliable price-fixing.
Our clearing houses ensure the highest risk management standards and are crisis-proven.
Our indices are based on neutral and verified data.
Our reporting services enable clients to be compliant with regulations effectively.
Our services are compliant with the highest EU and global standards – designed to safeguard the solidity of financial markets and reduce the likelihood of another global financial crisis.
We play a vital role in the European framework as an intermediary between regulators and the industry.
Today, it's not enough to just offer individual financial products and services, even if they are competitive. As a diversified market infrastructure provider, Deutsche Börse Group offers a comprehensive and joined-up service – a one-stop-shop for the financial services industry and financing as a whole. Our broad portfolio covers the entire value chain of financial services, and beyond.
Competitiveness is crucial
Stability counts for little in a marketplace that isn't competitive.
For that reason, we have evolved from a conventional financial services provider to a fintech pioneer. Every part of our ecosystem contributes to a strong economic climate for businesses to succeed – from pre-IPO, listing and trading, to the post-trade processes clearing, settlement and custody. We're committed to driving the global economy by providing businesses and investors with seamless access to capital, so they can power innovation and growth.
What do we mean by 'competitiveness'?
We're leading the digital transformation of the financial services sector.
We are continually investing to develop trading and clearing systems that raise the bar for the entire industry.
We're advancing our state-of-the-art platforms and processes – from developing data analytics and forecasting tools to investing in blockchain technology.
Our customers benefit from innovative products and rely on our track record in operations.
A marketplace for the world
A comprehensive portfolio becomes a truly compelling proposition when each element is a world-leader in its field.
So it's good to know that when you choose Deutsche Börse Group, you get access to products and services which are at the forefront of the global financial services industry.
We run one of the world's largest derivatives markets: Eurex®.
Our blue-chip index, DAX®, is the world's third-largest stock market index.
The European Energy Exchange is the leading exchange of its kind in Europe.
We run one of the largest foreign-exchange trading platforms worldwide via 360T®.
We provide information technology and data streaming to markets and customers across the globe.
With the fully electronic Xetra® trading platform and the Frankfurt Stock Exchange, we operate cash markets with some of the highest trading volumes in the world.
Our post-trade service provider – Clearstream – is responsible for settlement, custody, post-trade banking, asset servicing and collateral management services for fixed-income securities, shares and investment funds for customers in more than 110 countries worldwide.
'Growth' shouldn't simply mean increased profits for large corporations and financiers.
It should mean an economy that works for everyone. To make this kind of growth a reality, we apply our unique formula: stability + competitiveness.
By creating a stable economic framework, we aim to help people live their lives in confidence and comfort. While giving businesses the freedom to make plans, to experiment, learn, and invest in the future.
Stability sets entrepreneurial minds free, with fewer worries and more confidence – creating a culture of healthy competition and sustainable growth. We nurture this competition by investing in emerging technologies, enhancing access to capital for smaller businesses, and supporting start-ups as well as blue chips.
At Deutsche Börse Group, we appreciate that every action we take ultimately has an effect on people's lives. That's why – with our formula – we aim to help generate the kind of growth that benefits every business, and anyone with hopes for the future.
Stability + Competitiveness = Growth 
Additional Information